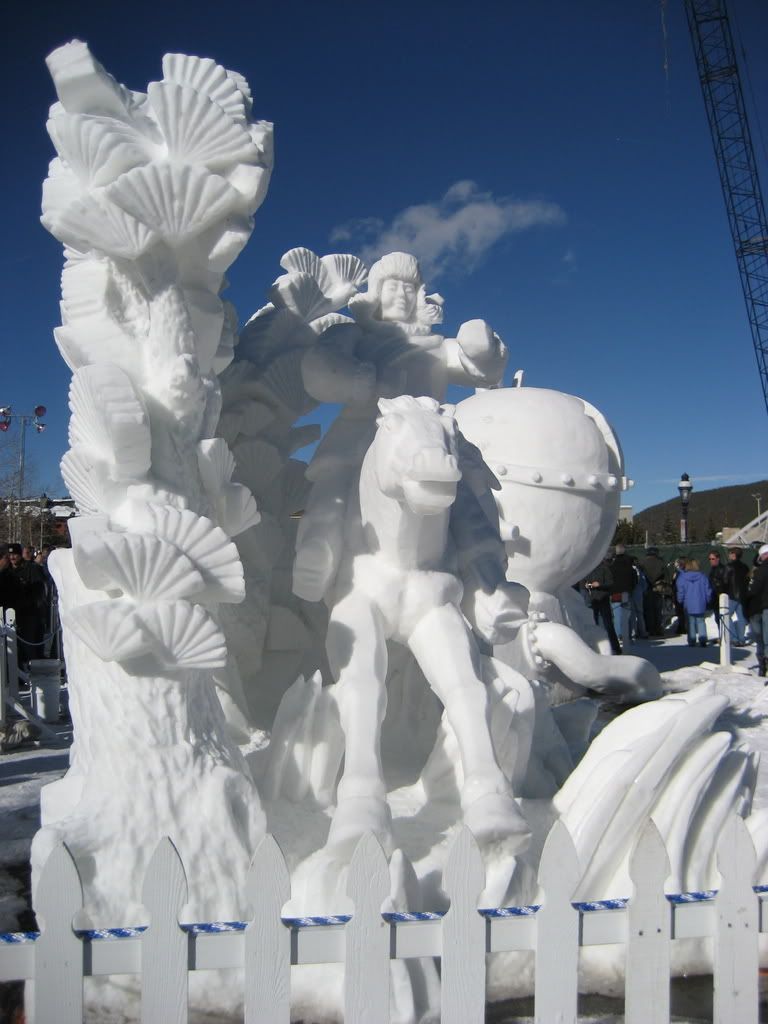 Here's that cool, winning Chinese team sculpture from the
snow sculpting competition
up in Breckenridge. (Silly me for getting those lights in the frame!) It really is awesome. Even more impressive is that it's the work of two guys.
And here's the kitties! You can't see in this shot, but the eyes are clear ice, with the slit pupils marked in them, and there's a clear, icy charm hanging from the upper kitten's collar. The stringlike snow in the foreground is a bit of yarn, dropping from a spool the kittens are playing with. The sculpture was called Spoolin' Around.

Anyone been up to Breck since the weekend? Are these chilly artworks just puddles of icy water now?