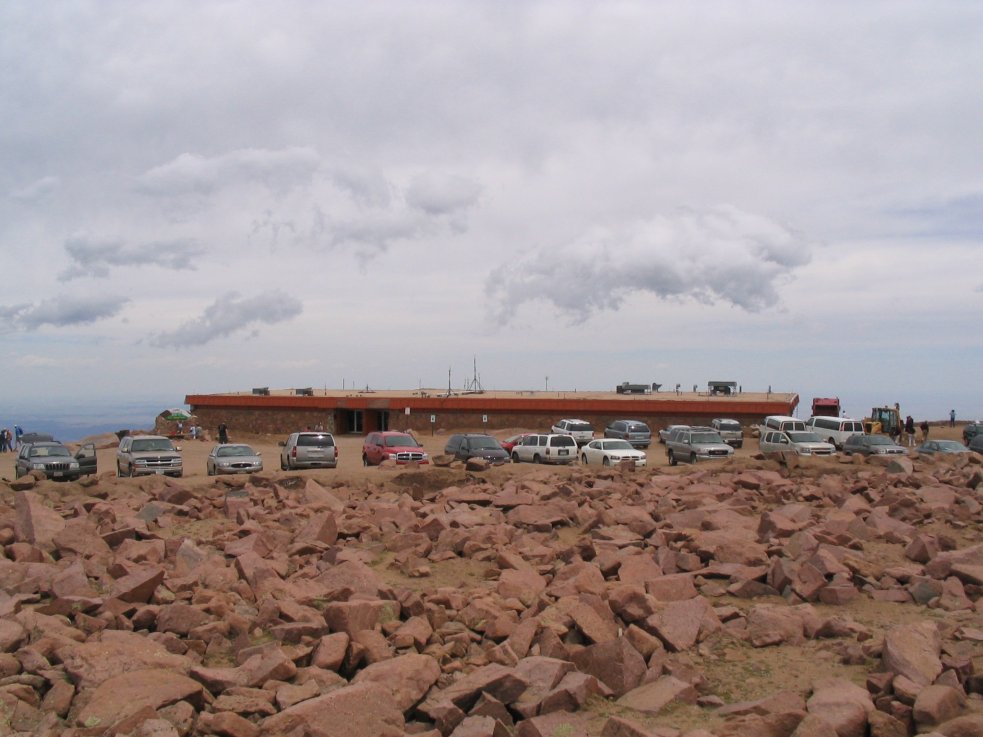 The
gazette reported today
that a committee formed last month by U.S. Rep. Doug Lamborn to examine making the mountain a national monument or some other federal designation decided after two meetings to to leave the status of the peak alone. It then disbanded.
While being a national monument — a status enjoyed by 70 other landmarks, including Devils Tower and Mount St. Helens — could bring in extra visitors and offer additional protection for the peak, the committee determined it would come with too too many strings attached.
Colorado Springs Vice Mayor Larry Small, a committee member, said the designation would have jeopardized popular events such as the Pikes Peak Hill Climb and the Pikes Peak Ascent and Marathon, and the operation of the Pikes Peak Highway.
So... we're back where we started. Many feel the summit house needs major help, both physically and culturally. But, with paving taking up much of the money generated by the toll road to the summit, there are few resources for any kind of fix.