I've been doing too much of this:
and not enough of this:
while in SoCal visiting family and friends. But my brother may have found a solution to my carbon offsetting: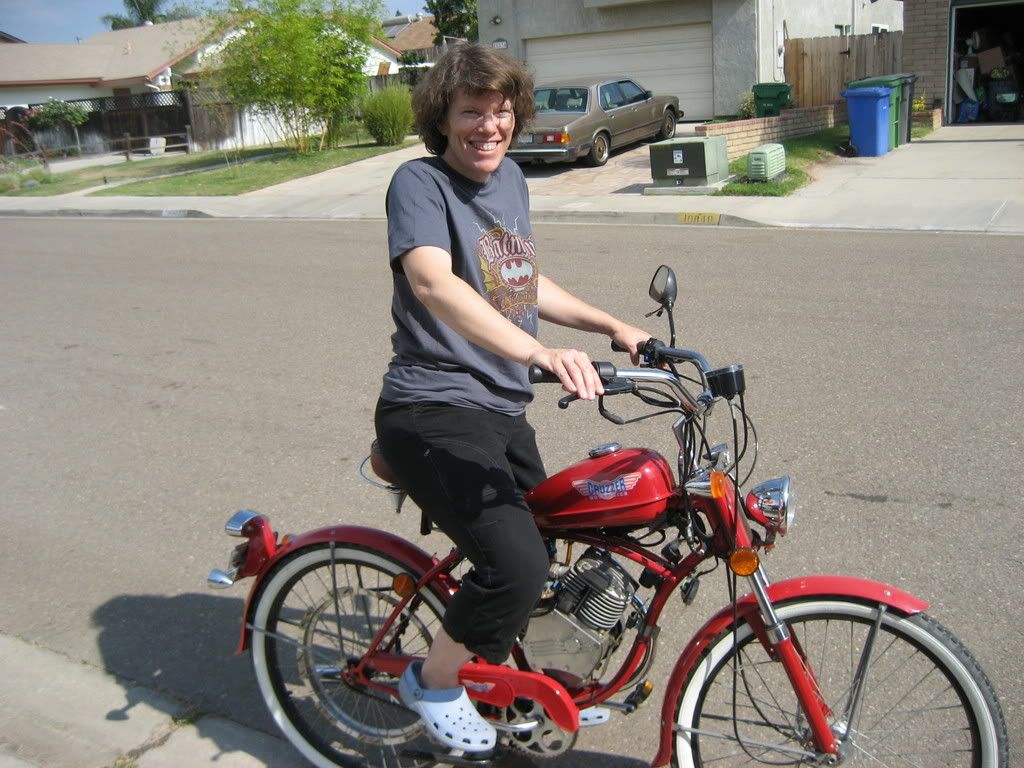 It's a Whizzer replica. Great fun cruising the neighborhood. It'd be perfect for short commutes. Not something you could take up Ute Pass, though. Still, perhaps I'll Whiz to work in good weather.
A bit warm here. Muggy, too. Heading to the beach later to see relatives, dip toes in the Pacific: