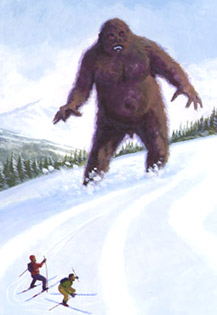 I know that sort of sounds like a spam message, but I'm talking snow here.
It's 2 p.m. I would estimate the Gazette roof has about 4 inches of snow in the spots where the wind hasn't scoured it away.
Not exactly the blizzard of the year. Though I bet there are some mondo drifts.
How is it where you are?
Or, to use the local idiom, where you're at?
Is it yeti conditions yet?