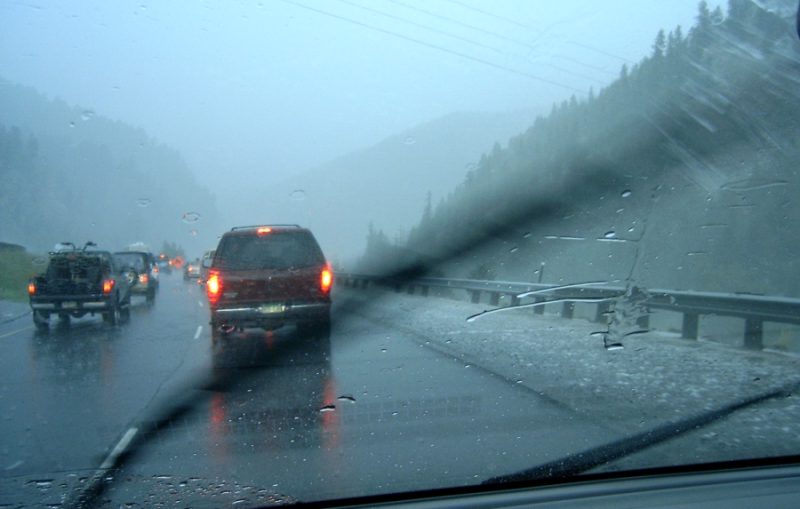 On big ski weekends, I-70 can turn into a parking lot because of traffic. Not this weekend. President's Day weekend, usually the busiest three-day period of the year for ski resorts, was a little quieter because
cold weather scared everyone away
. The Denver Post reports 4,000 fewer cars each day through the Eisenhower Tunnel compared with last year.
Those who went were treated with warm, sunny days and basically empty slopes. I skied both days in Summit County and didn't wait in a line once!
If you do ski at Vail, watch out because
the cops
are spending their days off doing volunteer patrols on the mountain,
according to the Aspen Times
. What are they looking for? Speeders, of course, plus fights, drugs, and rope ducking. Have you ever gotten that itch when a cop pulls you over to just step on the gas and see if he can catch you? I have to say, the itch would be that much more itchy on skis.